Welcome everybody, LOGAN LERMAN !

Wow, Such a miracle!
He looks perfect! Wow!

His Eyebrows, his eyes, his nose, his lips...
Oh my god, he is soooo...
He is an American teen actor. Born, January 19 1992 from Beverly Hills. So yummy.
Well, he is the first in 2010. I mean, the first boy since I loved Skandar Keynes (Not Again!) or Josh Hutcherson, even Justin Bieber.
He is
Hotter
than them now.
Love his wavy hair.
Goodbye, Keynes!
<<< Justin Bieber is still Hot, but now Lerman is HOTTER than him.
Lerman IS
HOT
.
Even is
Erlend,
or
Mr.Geek
or
Mr.Cold
.
Here's his Filmography:
Hem, Tuhan maha pencipta.
Dia bisa menciptakan mahluk se.......
*Speechless*
Wowowowo...
I'm your Lover now, Lerman!
*Pssst....
Btw, kalo gue liat-liat, dia kok malah mirip ini yah... heeemm, yang jadi Hero boy di Polar Express... ckckck
I Adore You, Lerman.. Fufufu...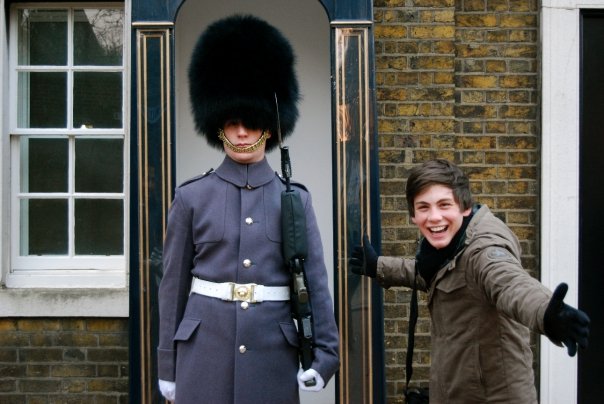 Jadi Inget Mr.Been nih kalo ngeliat nih gambar , hehehe..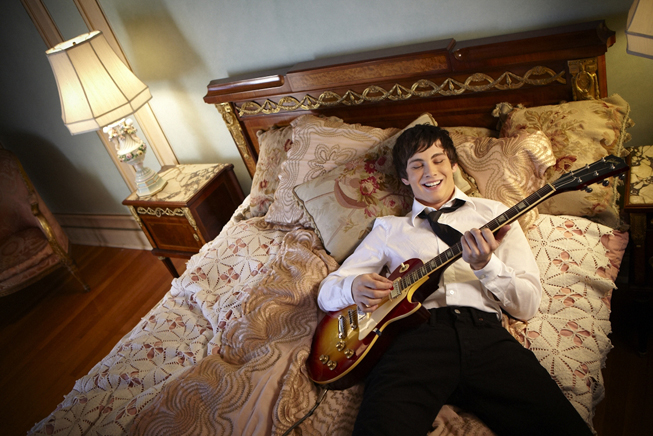 Let you
ROCK ME TONIGHT
! Hmmm~
HOT!
And Then, This is his new Film;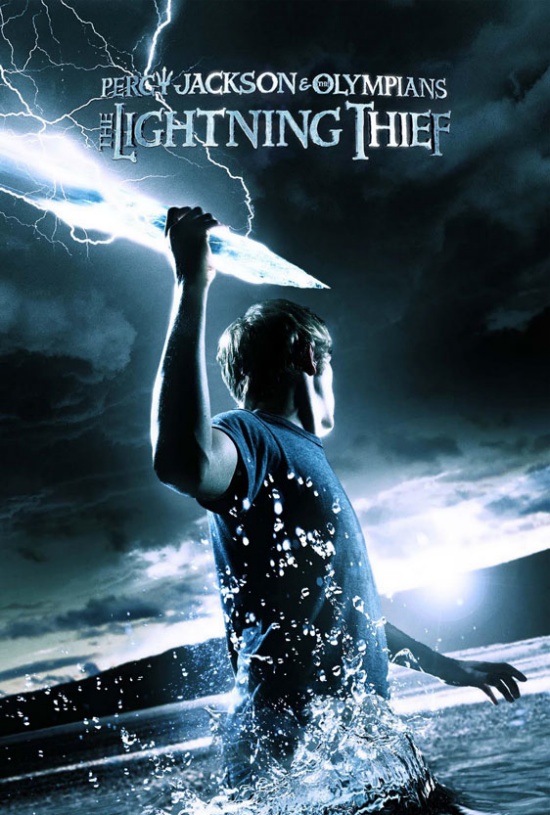 Film ini diangkat dari
Novelnya Rick Riordan
. Judulnya sama kayak Filmnya.
Ceritanya gini, Ada seorang anak, namanya Percy Jackson, yang ditokohi oleh si Logan Lerman. Awalnya si Percy (Logan Lerman) enggak tahu kalau dia adalah keturunan dewa Yunani kuno. Dan baru nyadar pas para dewa dan monster dari mitologi Yunani itu tiba-tiba keluar dari buku milik Percy.
Sialnya, Keluarnya mereka itu karena petir milik dewa Zeus yang ditokohi oleh Sean Bean ini hilang, dan si Percy kena fitnah
Hilangnya petir Zeus ini membikin panik Olympia, dan para dewa di langit kayaknya bakal saling perang yang akibatnya hancurnya alam semesta. Gak ada yang bisa nyegah peperangan kecuali kalo si Percy bisa nemuin petir Zeus.
Sayang, Ntar keluarnya pas tahun 2012 !!

But Love ye,

And Logan Lerman Rating *Me Version* is...

8.5/10

nb: Ada lagi gak yang "better" than him? huehehe...